Credit: Maple + Main
Only a 20-minute drive from Seattle, Kirkland is the perfect place to tuck yourself away and escape from the city. Combine its tasty restaurants, beautiful outdoor scenery, and a perfect dose of small-town cheeriness, and you'll never want to leave.
If you have been looking to move away from the hustle and bustle of city life yet stay close enough to the highest-paying jobs in the area, Kirkland real estate is what you're looking for.
Explore the outdoors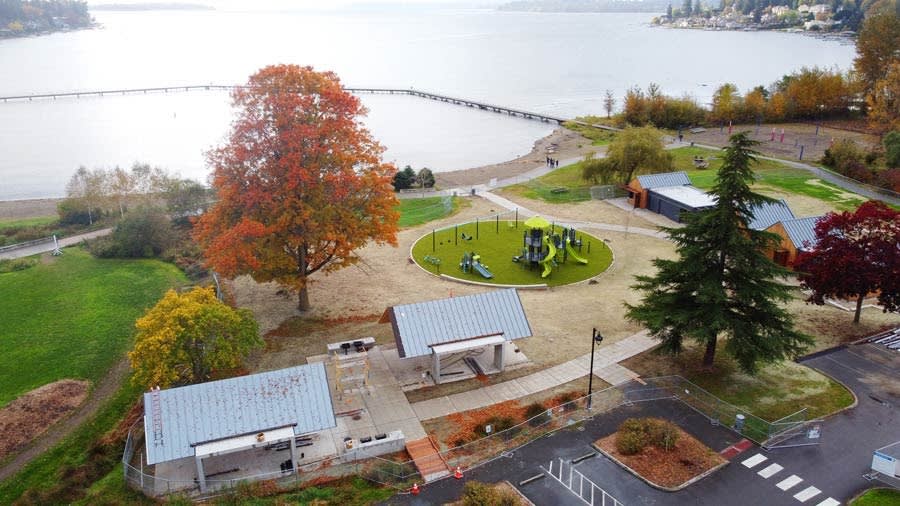 Juanita Beach Park, Credit: City of Kirkland
Kirkland is home to the second largest lake in the state, Lake Washington. Lake Washington is home to many outdoor activities, including swimming, windsurfing, and beachcombing. Start your adventure with a trip to Kirkland's famous Juanita Beach Park, where there are an extensive number of activities like tennis, volleyball, swimming, and even picnic shelters for the perfect weekend brunch.
Waterfront Kirkland homes for sale are available, so if you feel Kirkland real estate is right for you, you can be just minutes away from any of the five public beaches and wake up to a mesmerizing view every morning.
If you're not feeling like a dip in the water for the weekend, there are also hiking trails. Bridle Trails State Park, for example, is popular for its walking and horse-riding trails.
Kirkland eateries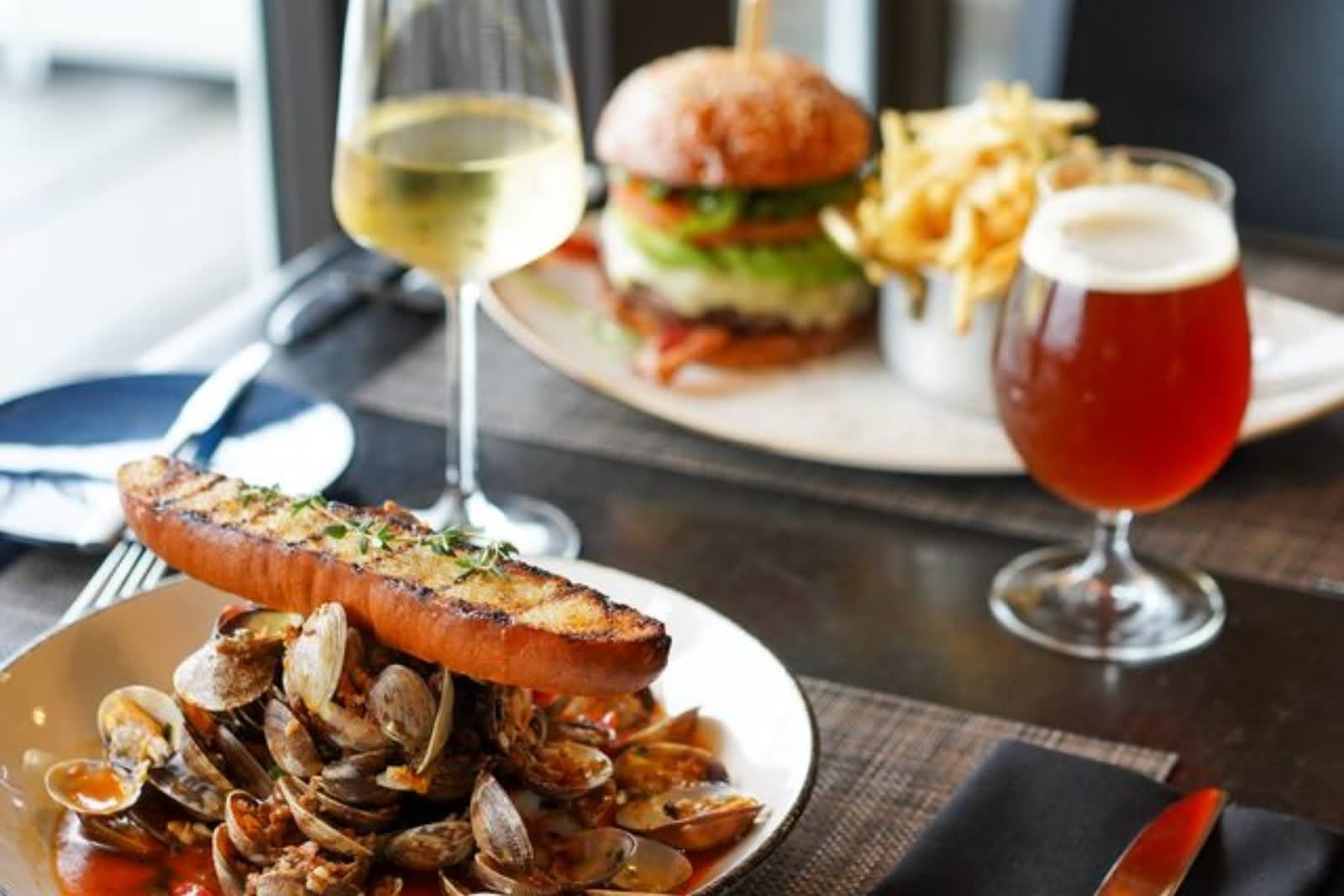 Beach Cafe, Credit: OpenTable
If you're thinking of investing in Kirkland real estate, you'll be pleased to know that Kirkland is home to several top-rated restaurants. If you like to wind down on a Friday night with some friends and tasty food (or drinks), head over to any of the well-reviewed bars or restaurants to cool off after a stressful workweek. Inspired by its waterfront location, the Beach Cafe is loved by most (if not all) Kirkland citizens. Whether you need breakfast, lunch, dinner, or just a drink with a view, Kirkland's famous Beach Cafe is waiting for you.
If you're into a more casual setting, head over to George's for some great Mediterranean food with an innovative Greek twist. Or, get the best sushi in the Pacific Northwest at Izumi Sushi. Either way, Kirkland has got some of the best food to offer, so if you've had an eye on any Kirkland homes for sale, don't forget to keep those taste buds in mind.
Downtown Kirkland
Downtown Kirkland is home to a rich community of arts and culture. The Kirkland Performance Center is located in the heart of Kirkland and hosts numerous performing arts events every year. Additionally, the Kirkland Arts Center hosts a number of exhibitions and classes such as ceramics, painting, printmaking, and other workshops. Downtown Kirkland real estate is in a robust seller's market, so even though it might be difficult to find a house in the area, it also means the value of the downtown Kirkland homes for sale is high, making investment a prudent option.
Arts and culture
Involvement in Kirkland real estate means abundant access to a sophisticated and lively arts scene. The Kirkland Performance Center hosts over 200 music, theater, and dance performances annually. Any artist looking at Kirkland homes for sale will meet their artistic needs through the city's many performing arts outlets.
There are several arts and culture activities available in Kirkland for both adults and children. You'll have endless possibilities to fill your weekend with vibrant, creative experiences. From ballet to the piano and even culinary lessons, there is a wealth of classes and workshops available to participate in Kirkland.
If you're looking at Kirkland homes for sale, you may be interested in learning about the city's rich history. Luckily, Kirkland offers a unique and exciting experience to help you learn all about its founding. Due to an innovative collaboration between the city, the Kirkland Cultural Arts Commission, the Kirkland Heritage Society, and an ambitious community volunteer, you can go to the heart of downtown Kirkland to see a showcase of the city's youth.
Get a taste of Kirkland
A weekend adventure sometimes requires something to take the edge off. While you're looking at Kirkland real estate or Kirkland homes for sale, why not visit some of the local wineries, breweries, or distilleries?
DeLille Cellars offers arguably the best wine in the state. You can head to their wine lounge for a relaxing weekend and enjoy their frequent live music as you bask in their chic yet homey atmosphere. Wine aficionados in Washington don't dare leave Kirkland without having a glass of DeLille's famous wine.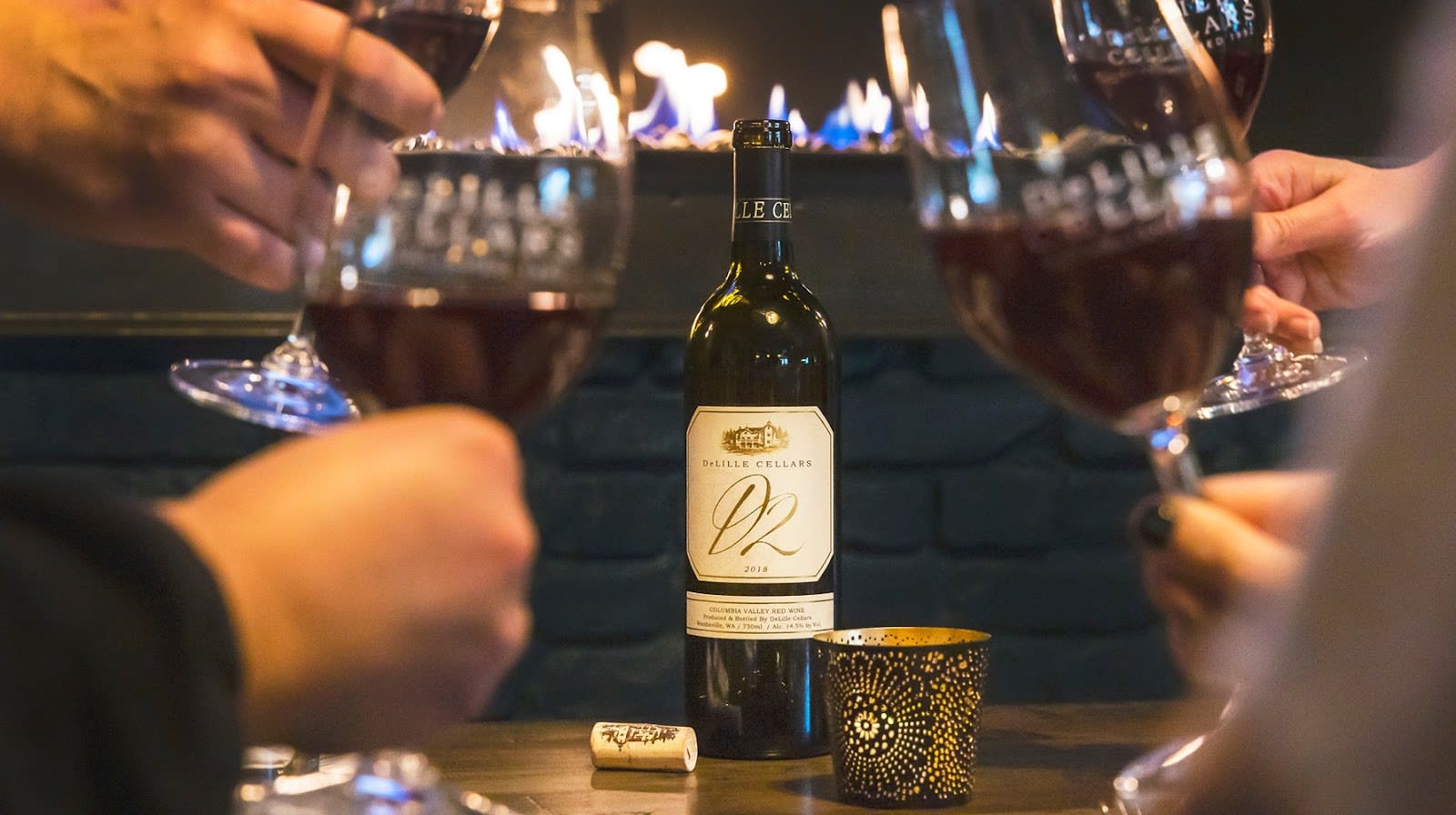 Credit: DeLille Cellars
If you're feeling up to visiting more than just one winery for the weekend, you can drive just 10 minutes to get to Woodinville Wine Country. It has over 100 wineries and tasting rooms, which even includes DeLille Cellars (in case you didn't get the chance to partake in their lounge).
Kirkland's inviting neighbor of Woodinville, which also offers cideries, breweries, and distilleries, just makes Kirkland real estate all the more appealing.
Wellness and spas
Kirkland real estate is perfect for those seeking a rejuvenated, invigorated lifestyle. The city is home to a number of luxurious day spas where you can spend your weekend getting pampered and realigned. Get the best self-care practices possible in Kirkland with a plethora of healing experiences like yoga, meditation, Tai Chi, acupuncture, and herbal remedies. Through Kirkland's extensive mind and body revitalization opportunities, you can begin your week with a new you. As you peruse Kirkland real estate, be sure to take advantage of the city's many specialty spas, yoga studios, wellness centers, and luxurious salons.
While you spend the weekend treating yourself to some self-care, be sure to try out the sensory-managed therapeutic practice called "floating." This new and trending practice is just another reason to think about looking at the Kirkland homes for sale. There is almost nothing this city doesn't offer.
From outdoor activities to good food, a rich history, wellness opportunities, and more, few places are as lively as Kirkland, Washington. With such a vibrant culture and atmosphere, you can't go wrong choosing a home in Kirkland. If you're ready to look at Kirkland homes for sale, reach out to trusted local agent Hanif Ratansi for expert guidance.