Realtor Hanif Ratansi has used his success in the Seattle area's real estate market to help others chase their own dreams—finding places for his clients to enjoy life with the people they cherish most.
Having explored the Kirkland
l

uxury real estate market's
intricacies and the area's natural attractions, Hanif remains honored and humbled to bring his clients closer to the beauty of the Pacific Northwest.
Below are a few locations in Kirkland that have inspired Hanif and his customers.
Marina Park
It can be hard to make time for much-needed rest and relaxation in our modern lives.
Marina Park
brings you to the shore of the cool, mesmerizing water of Lake Washington—and the way to get there? Straight through Downtown Kirkland.
Those fortunate enough to own Kirkland real estate know how amazing it is to have such a fantastic natural resource close at hand and in the center of the community. At Marina Park, you can let your mind wander into a natural state of rest as you stroll through the 3.5 acres of forested shoreline. If that doesn't get you pleasantly lost enough, come early to ensure you're one of the lucky 77 boat-slip recipients for the day, and cast off onto the open water. For a more down-to-earth experience, bring your loved ones and enough amenities to share as you fire up your grill and enjoy each other's company. You can reserve a pavilion for particularly tight-knit gatherings and set the scene for an unforgettable afternoon without leaving the city.
Kiwanis Park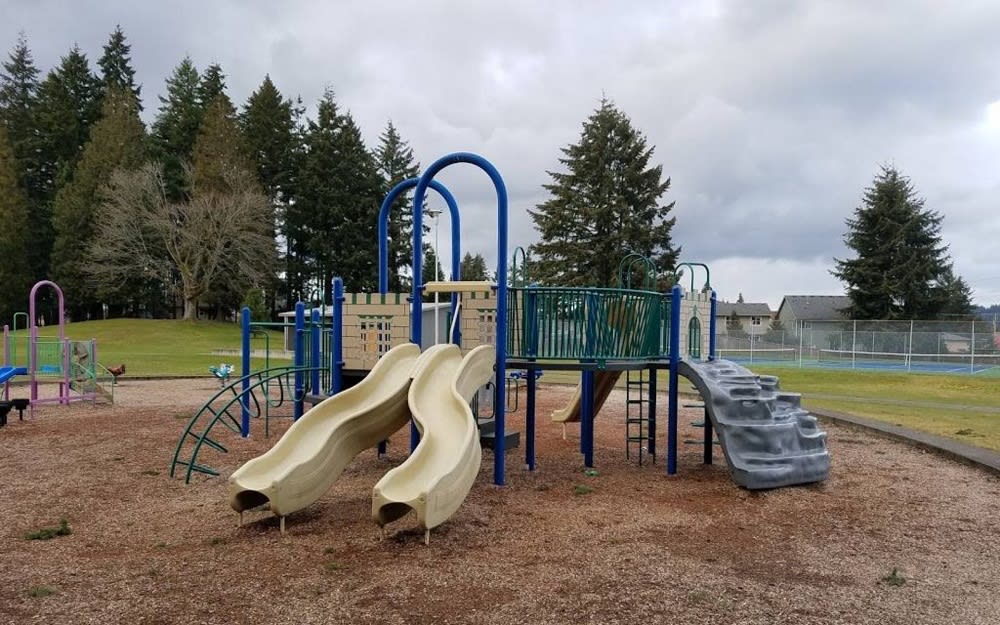 This gorgeous and secluded lake getaway at
Kiwanis Park
is the perfect place for a quieter shoreside picnic, further removed from the sound of boat motors and jet skis. Located in the Market Street neighborhood of Kirkland, Kiwanis Park is more modestly sized and isolated than Marina Park, hosting a private beach that requires a short stroll through the surrounding woods. Though it's only three acres in size, the quiet humility expressed by Kiwanis Park is a testament to the strength of the people who protected it from development in 1970.
Saint Edward State Park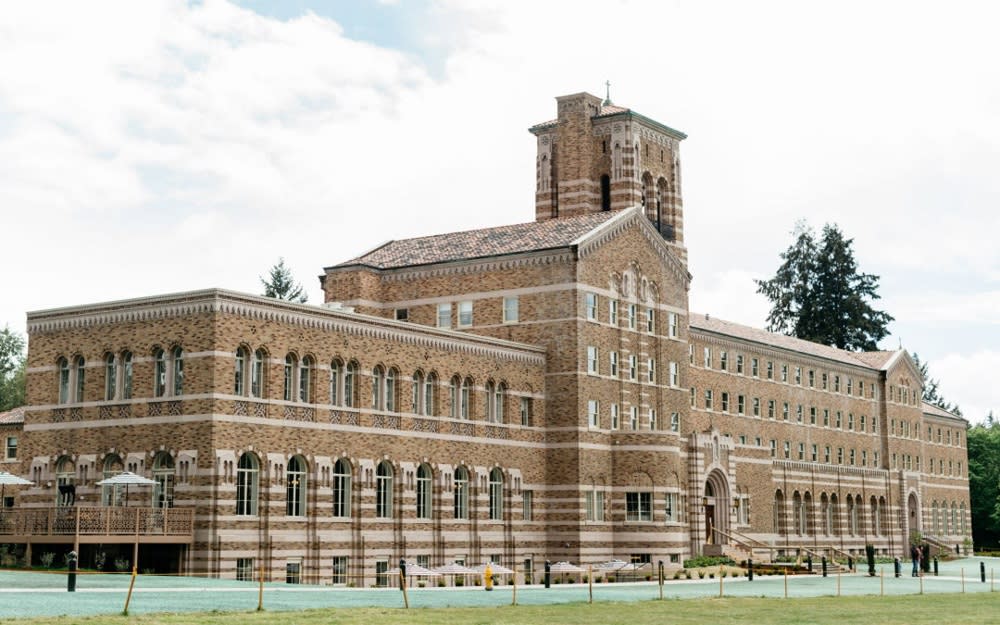 Further north from downtown Kirkland is
Saint Edward State Park
, which surrounds Bastyr University with over 300 acres of stunning natural beauty. It's still quite close to Downtown Kirkland, but don't let its urban proximity fool you—portions of the four-plus miles of interconnecting trails involve steep elevation changes (much to the delight of mountain bikers). The shortest paths to the lake are the steepest. The hike is manageable if you plan to take the leisurely stroll to the lake, just in time to sit and relax as the sun sets.
Children will love the incomparable playground at Saint Edward Park, complete with a castle motif and a labyrinthine network of platforms and levels. As for the adults, Saint Edward State Park has a spa service fit for royalty. To find it, head to The Lodge, where you can also find something to nourish your appetite and learn about the lakeside ecosystem.
Edith Moulton Park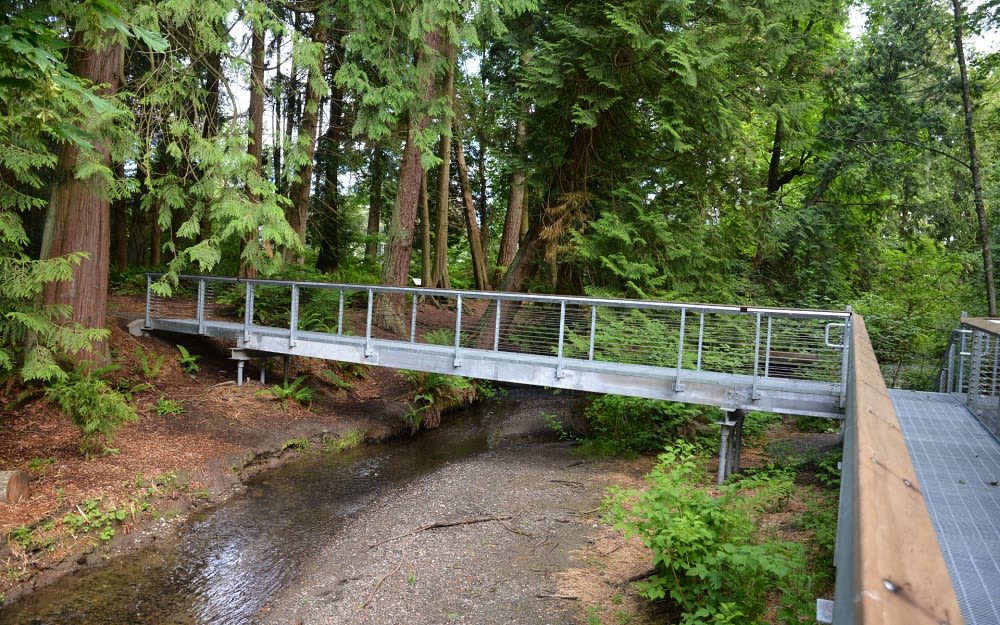 For those visiting or living in the North Kirkland area, you'll be pleased to discover this 26-acre old-growth forest. Enjoy the conifer-lined trails in solitude and wonder, or bring your furry friend to the area's much-loved dog park.
Edith Moulton Park
is situated on an old farm site, established upon Edith Moulton's generous donation of the land to the county in the 1960s. Her motivation was to ensure that her former home might inspire future generations to remember nature's unmatched beauty and inspiration.
True to form, her namesake hosts playground equipment at one of the main gathering spots of the park, which underwent significant renovations in 2018. You'll find it hard to leave once you envelop your senses in the lush green expanse and the trickling waters of Juanita Creek.
If you explore the area thoroughly, you're likely to come across McAuliffe Park, which is adjacent to Edith Moulton Park. McAuliffe Park has historical significance, and several well-preserved farming structures from Kirkland's past remain in their original location. You'll also find another playground surrounded by natural splendor, a community garden, and 12 acres of additional woodland trails throughout the North Kirkland and Juanita areas. Edith Moulton Park and McAuliffe Park are best experienced together.
Watershed Park
Having once supplied the surrounding areas with vital freshwater reserves,
Watershed Park's
iconic old reservoir and crumbling waterways are now free to explore at your leisure. The 73-acre park has a central winding creek, an easy 1.7-mile loop trail, and a breathtaking view of Mt. Rainier. Located in South Kirkland, it's hard to imagine such a vast expanse of wooded trails is so near to Downtown Kirkland. Being more than double the size of Edith Moulton Park and McAuliffe Park (combined), Watershed Park is even more remarkably untouched as far as near-urban hiking areas go. If other natural getaways within Kirkland city limits are not sating your appetite for solace, try losing track of time in Watershed Park.
Bridle Trails State Park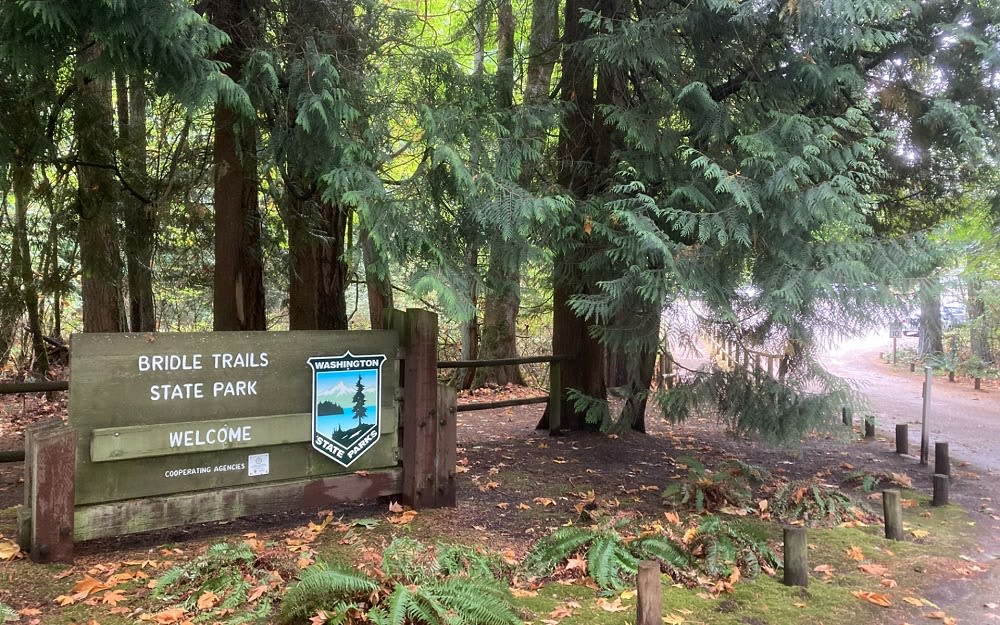 When you wish to remove yourself from civilization temporarily, it's time to explore the outer edge of Kirkland in
Bridle Trails State Park
. Situated between Kirkland and Bellevue, the Bridle Trails Park Foundation places a premium on education while maintaining park trails and advocating for preservation. Through local school partnerships, fun and engaging events, informative nature walks, a cozy Environmental Education Center, and more, the foundation promotes natural science and appreciation for the Pacific Northwest's finely balanced ecosystem.
Bridle Trails is also popular with equestrians. Through an alliance between the Lake Washington Saddle Club and the Bridle Trails Park Foundation, local horseback riding enthusiasts know Bridle Trails State Park to be a therapeutic space.
A broader view
For a new perspective on Kirkland (and perhaps on life itself),
Seaplane Scenics
provides sky-high tours of Kirkland, Seattle, and the Puget Sound. Imagine being comfortably taken directly overhead to Mt. Rainier, Mt. Saint Helens, and the Olympic Mountains to see the glaciers and volcanic craters that make Washington's mountain ranges unique.
You'll also get a sense of how vast the Pacific Northwest forest lands are. If wildlife enthralls you, Seaplane Scenics also has whale-watching routes to the San Juan Islands. You'll go by boat (or kayak) to see the humpback, gray whale, and orca migration routes. It's an unforgettable experience you won't find anywhere but in the Pacific Northwest.
Ready to explore Kirkland real estate?
Kirkland's real estate market
is as complex and varied as its natural environment, from stately lakeside manors to cabins inside the cedar forest. When selecting the perfect Kirkland property for you and your family, it's impossible not to consider the relationship you'll also enter into with the land.