Kirkland, Washington, is a haven for nature and golf lovers. This beautiful city is located just east of Seattle on the shores of Lake Washington. There are multiple parks to choose from, including some with playgrounds, historical structures, hiking trails, and event spaces. Although Kirkland does not have golf courses within the city limits, there are several nearby offering the stunning features and competitive play you are looking for. If you are considering a move to Kirkland, here are some great options for your next outdoor excursion.
Check out the parks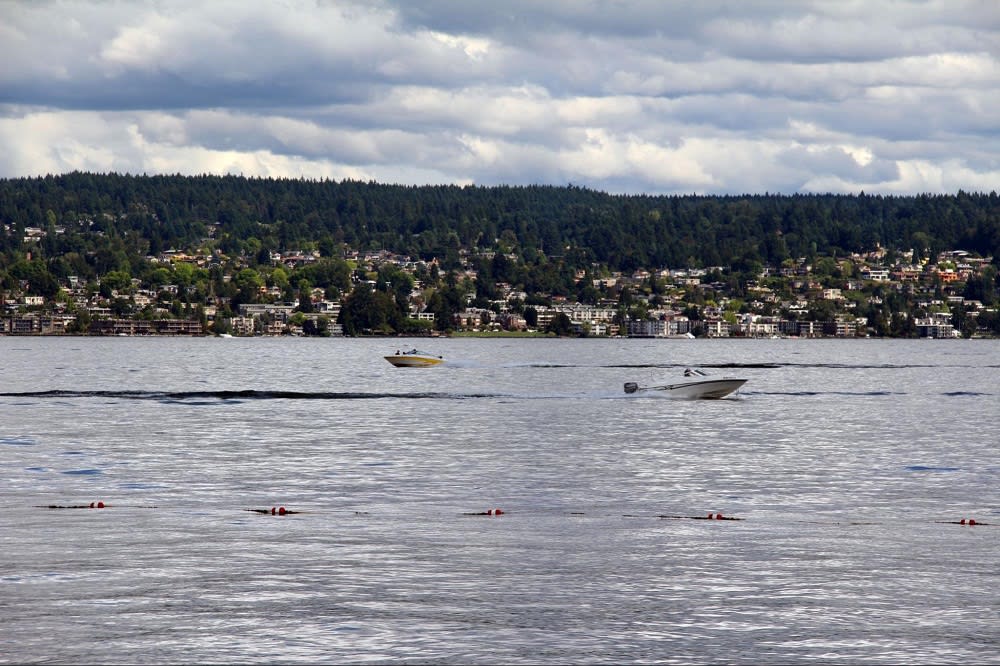 Kirkland parks take full advantage of their idyllic location, comprising about a quarter of the total square footage along the shoreline of Lake Washington. Parks located directly on the lake are well-maintained and linked by paved trails. Each park offers a slightly different experience, depending on the type of outing you are interested in. Some parks offer a serene escape, while others provide greater access to water-based activities and other amenities.
Waverly Beach Park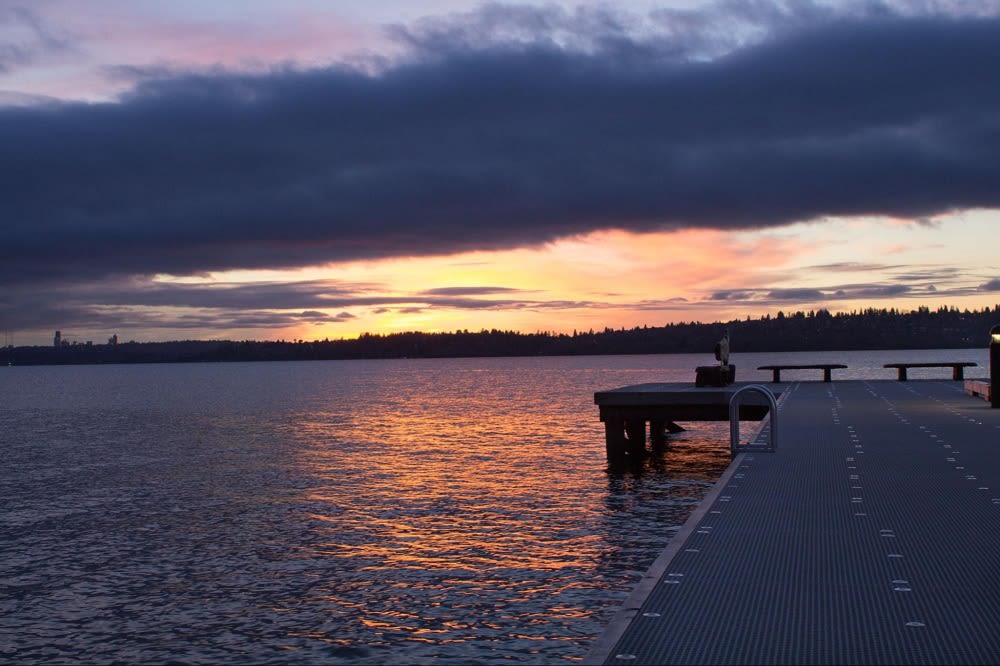 Waverly Beach Park
is tucked near some of the most luxurious waterfront homes in the Kirkland area. Swimmers can easily access the water, then pop up onto the surrounding dock to rest and warm up in the sun. Lifeguards are also on duty in the summer months. On clear days, the soaring peak of Mt. Rainier is visible from your spot on the sand. This park also has two artfully carved benches with historical details to enjoy.
Marina Park
If a park filled with nearby amenities is more your style, check out
Marina Park
. This park truly offers something for everyone. After enjoying dinner at one of the nearby restaurants, take in the sunset from the curved, paved walkway bordering the sandy beach. Both sandy and grassy areas offer places to enjoy a picnic lunch, a full beach-day getaway, or a summer concert from the nearby pavilion. Marina Park is also adjacent to its namesake marina and the yacht club.
Juanita Beach Park
Head to
Juanita Beach Park
if you are looking for an active day on the lake. This park offers both great swimming and recreational opportunities. Nature lovers can paddleboard or kayak to take in the scenic shores. Take a stroll along the walking path, play a game of tennis, or enjoy one of the three art pieces on display while you are here. Juanita Beach Park also offers a weekly evening farmers market in the summer months.
Go for a hike
If a Kirkland hike is more your style, then you will be thrilled with the offerings here, too. Many hiking trails are within city limits, so you will not need to go far to experience the wonders of the outdoors. There are also different opportunities depending on whether you prefer hiking, horseback riding, running, or even mountain biking.
Bridle Trails State Park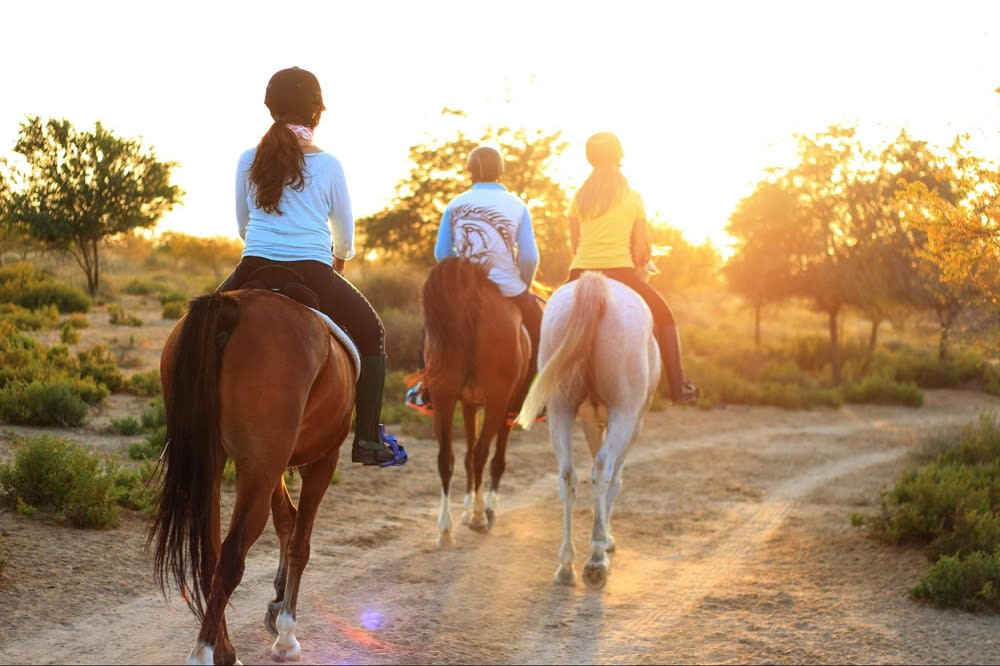 This is one of the most desirable trail areas in Kirkland.
Bridle Trails State Park
is frequented by horseback riders taking advantage of this 28-mile system. Even on the hottest summer days, these trails remain shady and cool due to the dense leafy forest. Bring your dog or lace up your running shoes to enjoy one or more of the three connected trails at this park.
Juanita Bay Park
Juanita Bay Park
offers an interpretive walk adjacent to wetlands and beaches. Listen to the call of the songbirds or catch a heron in flight as you take in the sights. Eagles, beavers, and turtles also call this area home. Juanita Bay Park provides walkers and runners with a smooth, paved trail and easy access to enjoy the serenity of nature.
Saint Edward State Park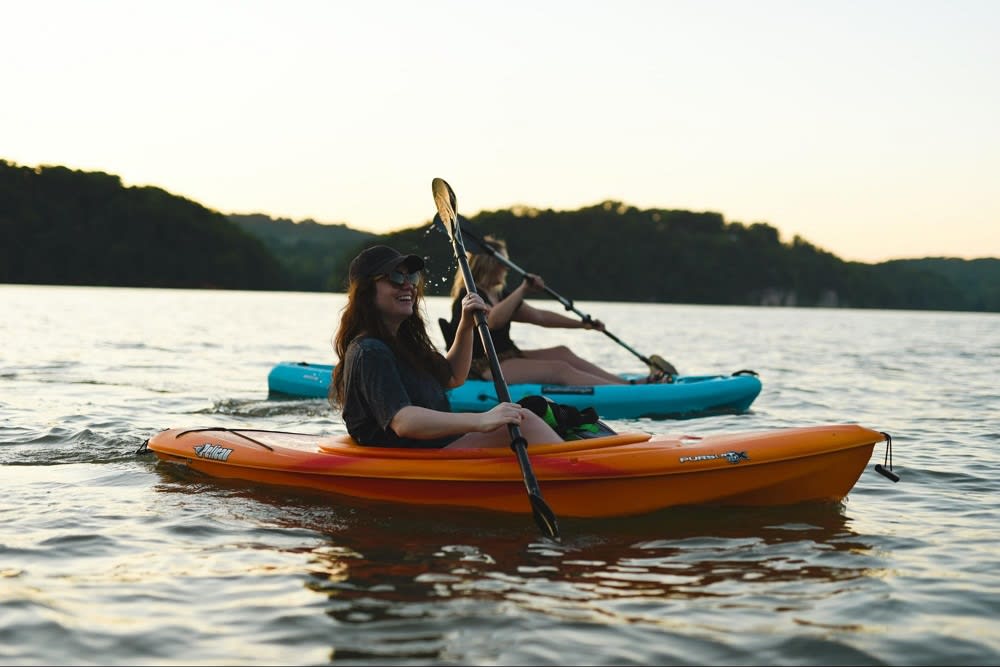 If you are seeking a park with historical significance, look no further than
Saint Edward State Park
. This is the former site of the Saint Edward's Seminary, built in 1931. This park offers both hiking and opportunities for kayakers, paddleboarders, swimmers, and mountain bikers. Enjoy some solitude in The Grotto or take in dinner after a long day at the on-site Grand Dining Hall.
Go golfing
If you are ready to hit the course, you will be delighted with the opportunities for Kirkland golf. Although there are no courses within the city limits itself, you will only be a few miles away from some of the most prestigious clubs in the area.
Golf Club at Newcastle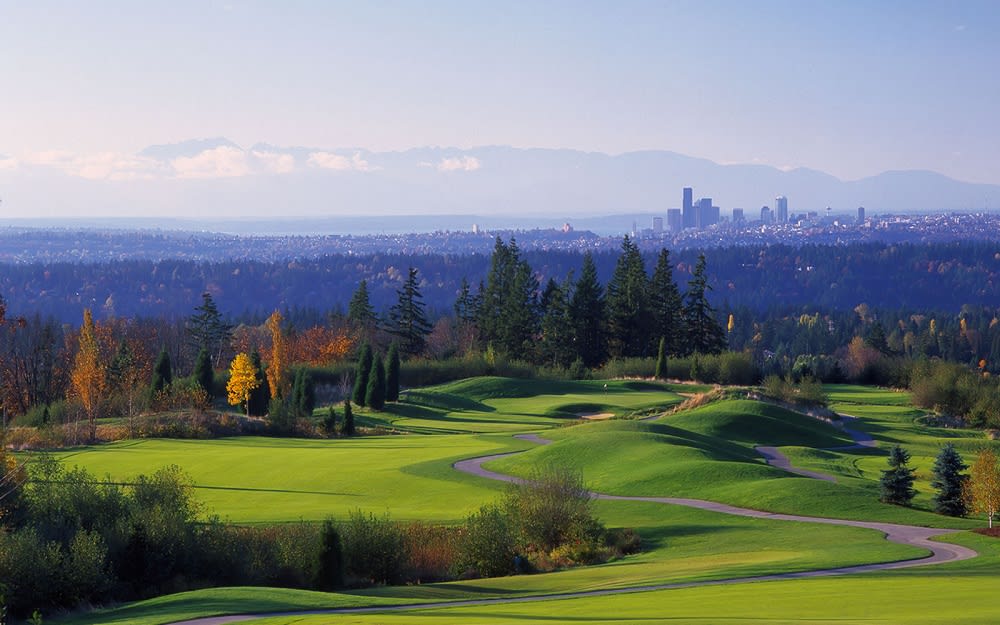 Photo courtesy of Golf Club at Newcastle
The
Golf Club at Newcastle
, situated at one of the premier locations in Kirkland, offers 36 championship holes to its patrons. While golfing on either of the two courses, you will be treated to the spectacular views of the Pacific Northwest. Once you have finished the course, relax and enjoy a delicious bite to eat in its popular Calcutta Grill restaurant.
Sahalee Country Club
In the Chinook language, Sahalee translates to "high heavenly ground," a fitting name for this incredible golf course. Golf Digest has consistently named the
Sahalee Country Club
one of the top 100 courses in America over the last 30 years. This course has hosted several majors, offering golfers three nine-hole courses to choose or combine from. Cool off with a brew at the Golfers Grill, or enjoy a meal at the restaurant as the perfect end to the day.
Sand Point Country Club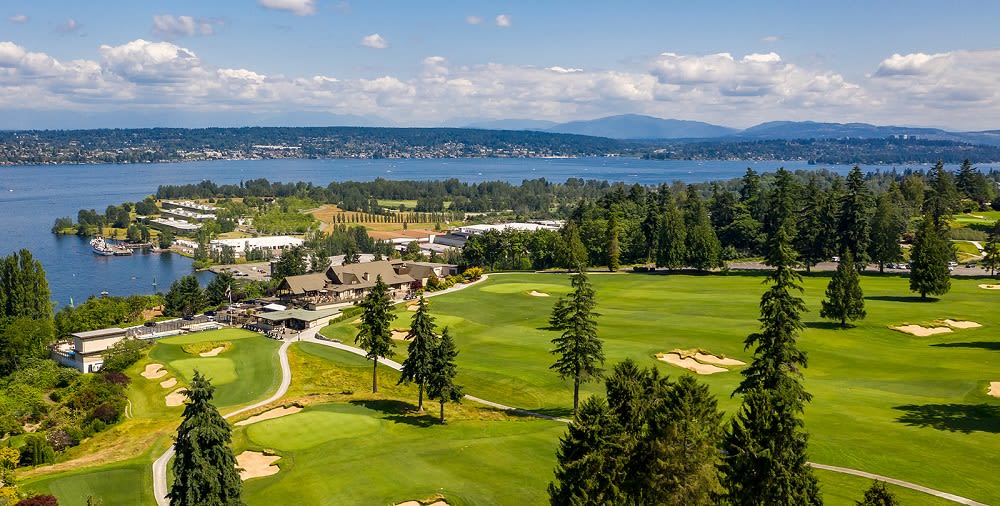 Photo courtesy of Sand Point Country Club
If you are looking for a golf course with additional features, consider the scenic
Sand Point Country Club
on the shoreline of Lake Washington. You will be treated to an 18-hole course, recently redesigned in 2020. As you play, your family can enjoy the swimming pool, wading pool, lighted outdoor tennis courts, and fitness center complete with onsite trainers. Then you can meet up at one of the casual or fine dining options available.
Partner with Hanif Ratansi to find your Kirkland home
Outdoor enthusiasts looking for luxury homes near Seattle will be well advised to consider Kirkland for its array of parks, hiking trails, and golf courses. When you are ready to begin searching for your new
Kirkland luxury home
, connect with a realtor who is well versed in the area and all it offers. Contact
Hanif Ratansi
today. Hanif has lived in Seattle since 1992 and has a connection to the area and deep experience with the real estate market here. He's an ideal partner for you on your home buying or selling journey.