Career opportunities, lifestyle changes, new relationships, and moving closer to family are just a few motivating factors to relocate to a new city. But choosing which city is right for you can be a daunting task.
A solid first step when making this decision is to understand your personal goals and aspirations, as well as what you want out of your new neighborhood. Ask yourself tough questions about how you want to live and what's important to you. Families will be concerned with school ratings, while young professionals may be interested in bustling nightlife, or investment opportunities for the future.
If you're considering relocation to Kirkland, WA—whether it be for school, work, or the future—do your research and take time to learn about what this Seattle-area city has to offer.
Ideal location for work and life
Located just 20 minutes outside of Seattle, Kirkland is a lakeside city for commuters or remote workers. People looking to explore life outside a bustling metropolis will find all they could want within Kirkland's city limits—as well as access to Lake Washington, the Cascades, and the Olympic Peninsula. From beautiful public green spaces to luxurious waterfront amenities and high rises, Kirkland has something for everyone.
Natural beauty abounds throughout Western Washington. Views of the Cascade Mountain range to the East and the Olympic Mountain range to the west help the city feel surrounded by evergreen beauty. Lake Washington takes center stage for all luxury Kirkland real estate, providing stunning views from every room. And with Puget Sound just miles away, Kirkland real estate captures all the best elements of investing in the Evergreen State. Lakefront luxury homes feature mountain and water views, boat docks, and outstanding outdoor amenities.
A haven for shoppers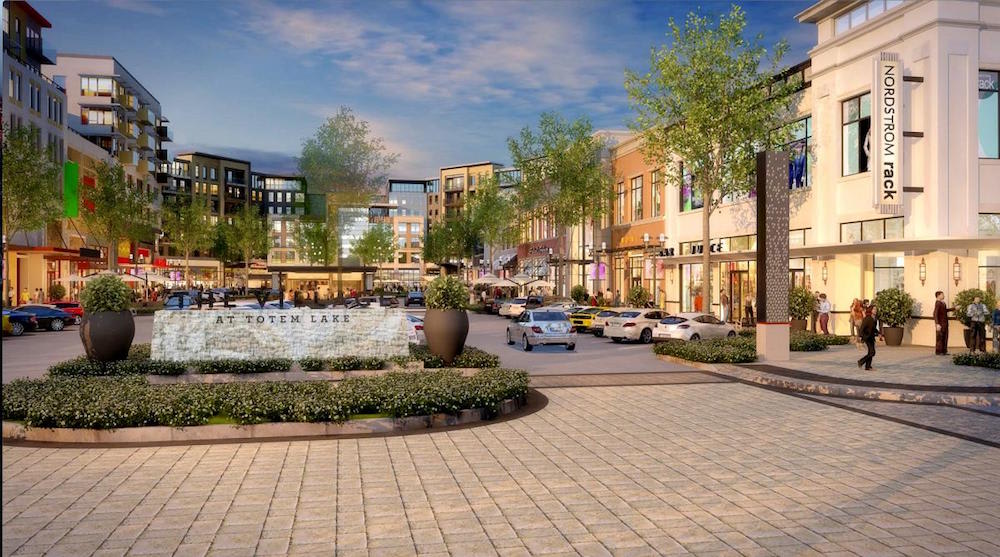 Several districts throughout Kirkland thrill shoppers with their storefronts and markets. From large-scale stores to small boutiques, Kirkland shoppers never run out of places to update the look of their home or closet. Invite a friend to take a stroll on the downtown waterfront and visit Park Lane to scour small, high-end boutiques. Have lunch at a café or enjoy a glass of wine at one of the local wine bars. Those looking for convenience should visit the brand-new Village at Totem Lake, featuring a range of shops, restaurants, and grocers.
When living in Kirkland, it's easy to venture down to the Kirkland Farmer's Market every Wednesday to stock up on fresh local fruits and vegetables. Wineries, bakeries, and artists are also in attendance. Grab a cup of coffee and stroll through the market, taking in all the Kirkland community has to offer.
Mouth-watering dining options
Washington wine, craft beer, and world-class chefs come together to create a spectacular and eclectic food scene in Kirkland. You'll be treated to fresh seafood, local seasonal dishes, and fine dining in a mix of restaurants throughout the neighborhoods of this lakefront city. Local wineries and breweries provide tastings in picturesque tasting rooms and cozy patios. Coffee shops offer a variety of brews that will satisfy even the most discerning Seattle coffee drinker. With many canine and kid-friendly establishments, Kirkland is a wonderful place for families and young professionals alike.
Entertainment with a view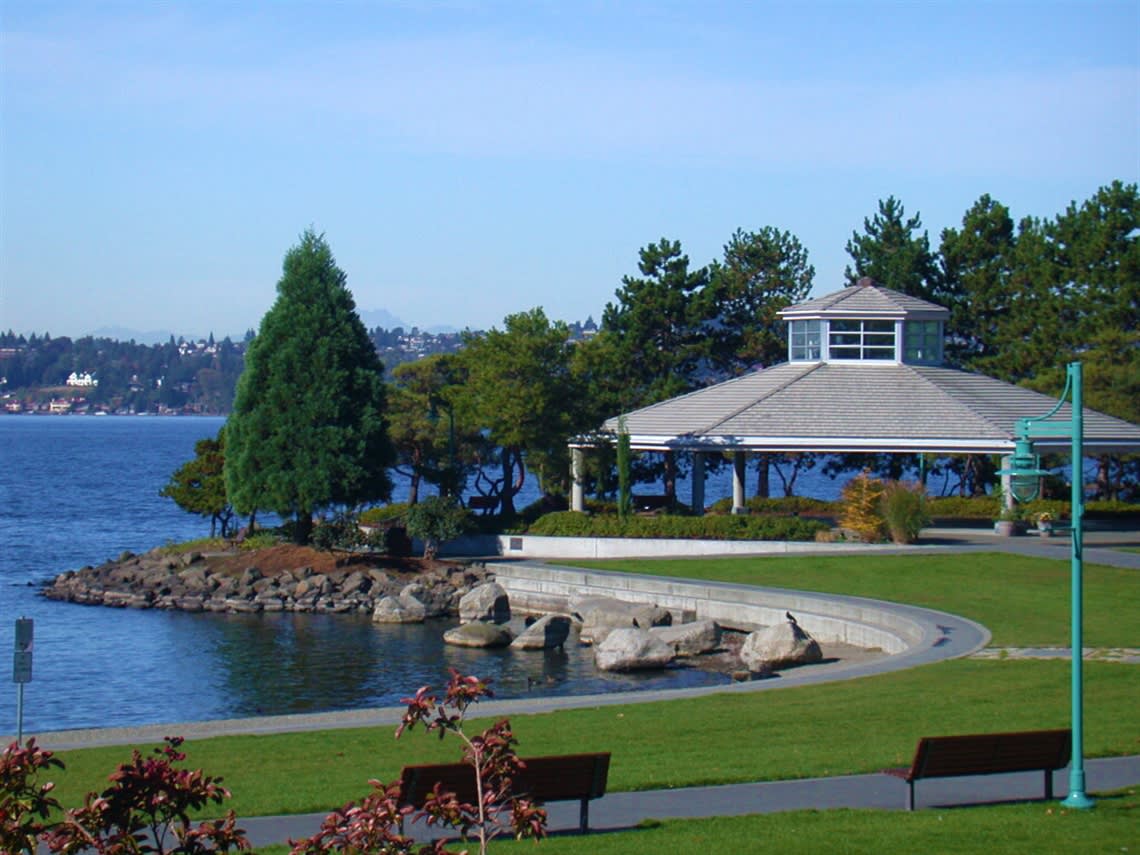 Marina Park

Kirkland's event calendar is chock-full of art, culture, and community activities. In addition to a rotating calendar of events, Kirkland offers many annual events and festivities—like the Summerfest held annually in July. Marina Park provides a phenomenal backdrop to local events, with food vendors and artists coming together to support the community. The Kirkland Performing Arts Center is the largest facility for concerts and shows, but there are numerous neighborhoods throughout the city with a constant stream of live music venues. Musicals, comedy shows, and art exhibits all add to the abundant recreational activities available to Kirkland residents.
Opportunities to enjoy the great outdoors
Sandwiched between two major mountain ranges, a spectacular lake, and a saltwater sound, Kirkland is an outdoor enthusiast's dream. Family-friendly trails run all over the city for walkers, hikers, and bikers. Kirkland's parks are teeming with tennis and basketball courts, spectacular views, and public art installations. One such park, Bridle Trails State Park, is located close to downtown and offers 28 miles of horse trails for local equestrians.
When you've spent enough time on land, Lake Washington and Puget Sound are ready for your exploration. Rent a kayak or paddleboard and spend the day exploring wildlife along the shoreline of the lake. Or, take out a wave runner and zoom up and down the lake during the hot summer months. Hang out on one of the public piers and try your hand at fishing. Beach bums can check out Doris Cooper Houghton Beach Park, a fantastic place to chill on the beach, take a walk, or join a game of volleyball.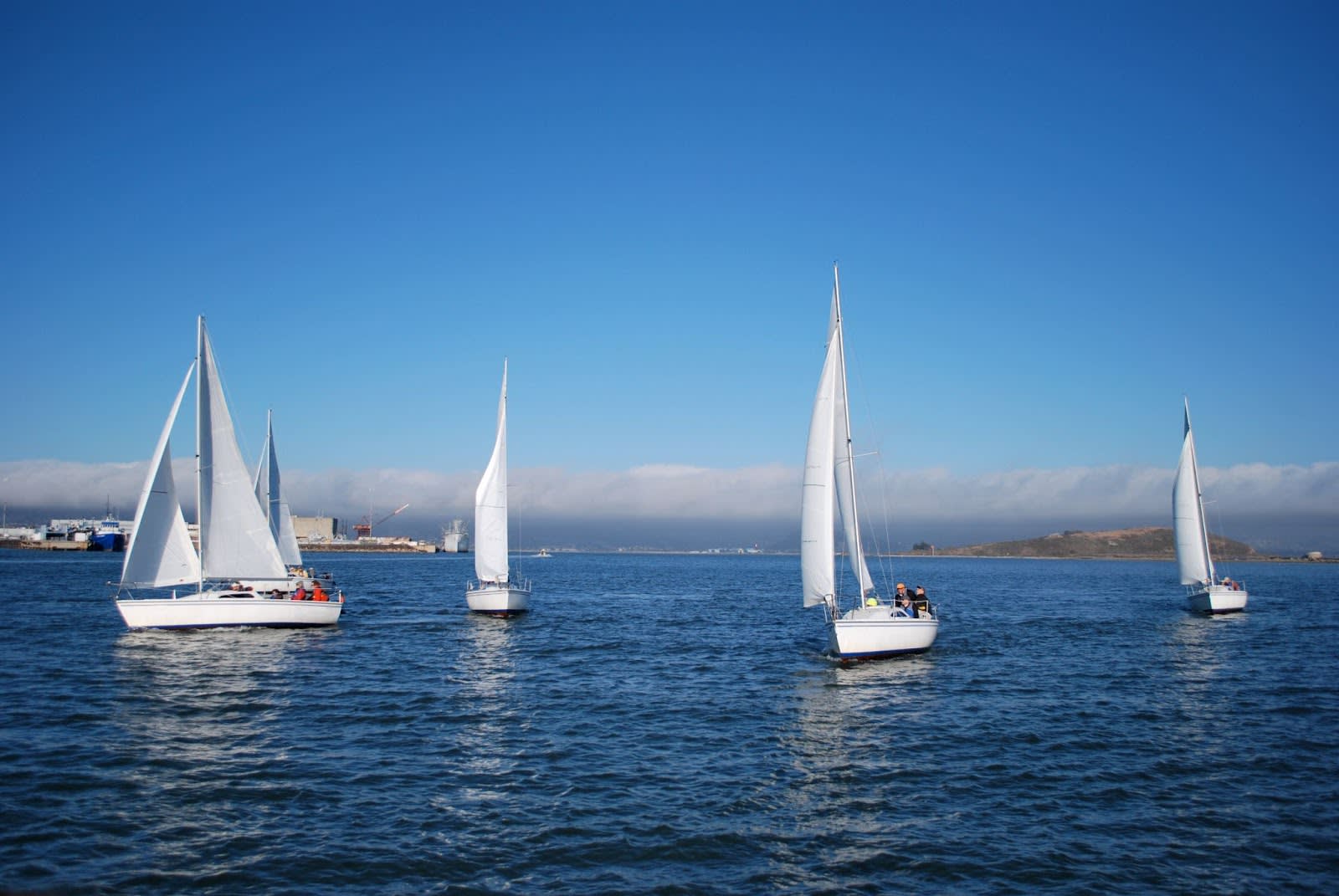 Credit: Kirkland Sailing Club
Residents of Kirkland can rejoice in incredible opportunities for learning to sail. The Kirkland Sailing Club and School offer adult sailing lessons and chartered tours. They also maintain a race schedule for sailboating. If you're not into sailing, Waterfront Adventures offers boat rental options for up to 12 passengers.
Searching for Kirkland homes for sale?
Beyond the natural beauty, a strong local economy, and convenient access to the city of Seattle, Kirkland has a ton of value to offer new residents hoping to invest in luxury real estate. If you're ready to start looking for homes for sale in Kirkland, reach out to trusted Kirkland real estate agent Hanif Ratansi for expert local insights, negotiation, and customer service.