There are plenty of places for kids of all ages to play, learn, and create in Kirkland, Washington. From hands-on activities to nature-inspired adventures, the many choices for children contribute to the excellent quality of life for families in the area. The following five top family-friendly activities make up an exciting guide for your next family visit to Kirkland. If you seek to relocate your family to this quaint city that sits only 10 miles from downtown Seattle, connect with me,
Hanif Ratansi
, a Kirkland licensed real estate agent.
Best family-friendly activities in Kirkland
FrogLegs Cooking School
In this cooking adventure, children enjoy playing chef as they mix, stir, and measure ingredients.
FrogLegs Cooking School
provides hands-on culinary learning in a safe and controlled environment. What started around a Washington kitchen table quickly grew into a popular and unique cooking school for all ages.
Participants don an apron and create the perfect dish or treat. Of course, a little mess is bound to happen as students work with flour and other baking or cooking ingredients. But the mess is all a part of the fun as you and your children learn new skills and create something special together.
Kids, teens, and even adults gain confidence in their culinary skills under the guidance of helpful instructors. The school offers camps during school breaks and special birthday events so that even when children are having fun, they are learning too. Get ready to say "Bon appetit!" when you taste your child's dish or share one you've enjoyed creating together.
Pump It Up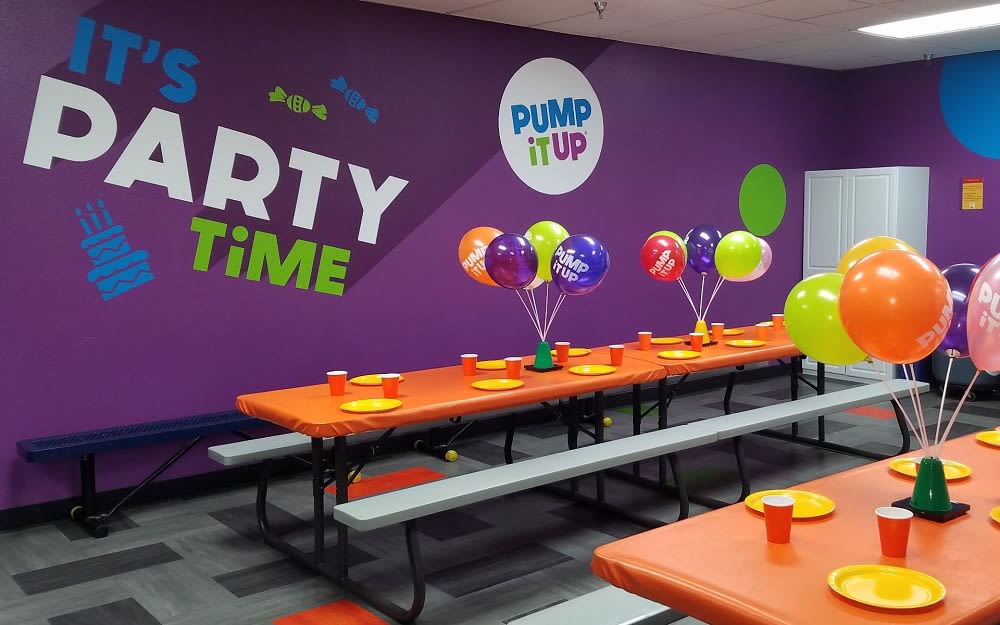 Discover the land of inflatables at
Pump It Up
. Various inflated structures allow children to bounce, run, climb, and jump. Open jump time is a favorite among ages six and under; this reserved time lets little ones enjoy the inflatables without worrying about older children disrupting their play.
Pump It Up is also a hit for birthday parties! The facility has rave reviews for cleanliness, and the staff is welcoming and helpful. The website recommends reserving a time slot for the open jump to ensure you make the most of your time there. Children can release energy and get healthy exercise when visiting Pump It Up in Kirkland, so bring the whole family on your next trip to Kirkland!
Kirkland Parks and Playgrounds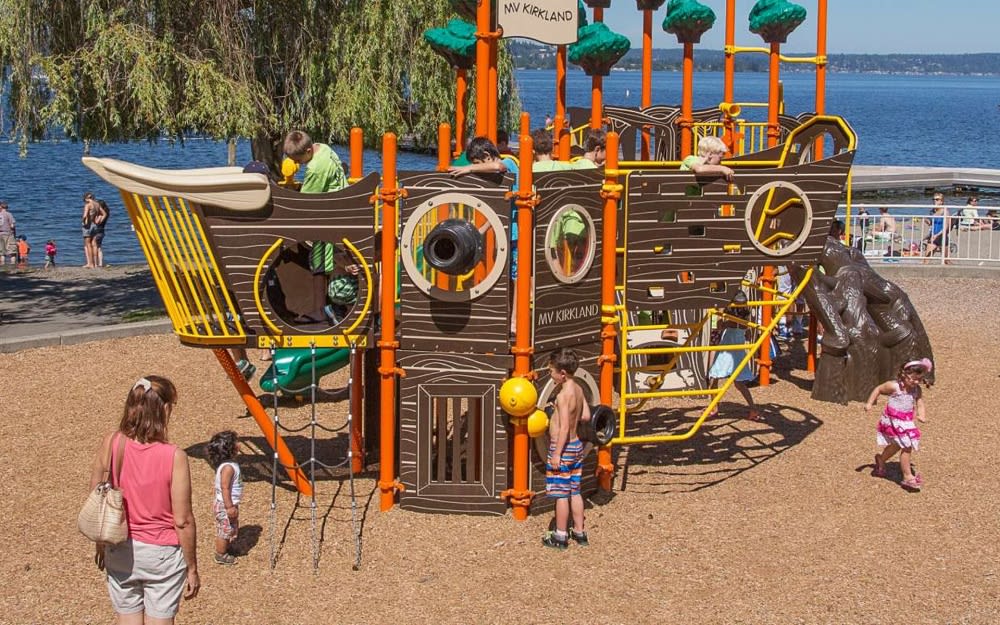 Kirkland parks and playgrounds offer a refreshing outdoor option for children to release energy and get in exercise. Surrounded by scenic beauty, the parks and gardens are perfect for quality family time in a peaceful setting.
All Kirkland parks and playgrounds are home to serious fun. Some park amenities include:
Swings, slides, and other playground equipment

Walking, hiking, and biking trails

Picnic tables and benches

Sandpits, curly slides, and merry-go-rounds
Each park is unique, and it is best to research the most suitable park for your family
online
. Some parks offer trails and special park sections for dogs, allowing your furry family member to join you on a day outdoors!
The natural beauty of Kirkland parks is something the residents delight in. Peace and tranquility and adventurous playgrounds for children await your family's discovery.
Bonus: Kirkland is located on the shore of Lake Washington. Access to watersports makes the city an attractive choice for active families. Boat and other watercraft rentals are available, or you can invest in your own watercraft when you purchase your Kirkland home with
Hanif Ratansi
.
The Kirkland Arts Center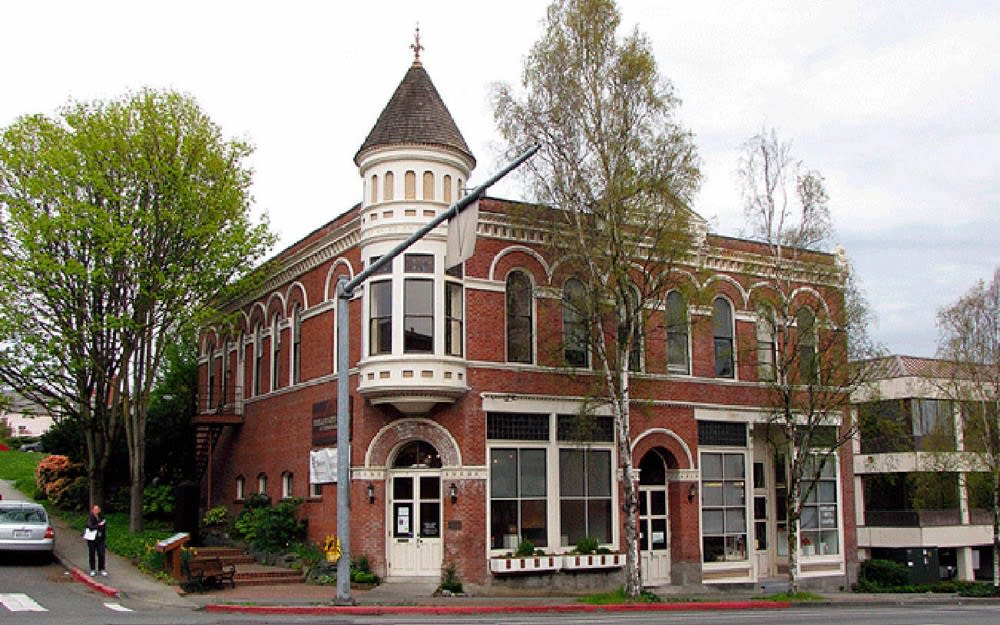 At the Kirkland Arts Center, families can discover their inner artists. Special programs that explore a variety of mediums exist for teens, including painting, working with clay, and other hands-on choices. Additionally, the center is a resource for teens seeking to build a portfolio for collegiate art school.
The Kirkland Arts Center offers more than 60 classes, and the center welcomes artists from ages 2 to 102. First-time students, advanced artists, and everyone in between come together to form the unique collective of artisans at the Kirkland Arts Center.
Bonus: The Kirkland Performing Arts Center is another excellent option for families. Storybook theater performances, live music, dance, and more entertain children and their parents alike!
La Luna Rhythmic Gymnastics Academy
Rhythmic gymnastics is an exciting and unique way to get your family moving. It combines gymnastics, modern dance, and ballet. Performers use colorful ribbons, balls, hoops, ropes, and clubs to enhance their performances and dazzle the audience. The
La Luna Rhythmic Gymnastics Academy
is proud to offer classes in one of the most beautiful sports in the world.

Children and teens who participate in rhythmic gymnastics generally experience the following types of benefits:


Increased self-confidence

Sense of rhythm and balance

Eye-foot, eye-hand coordination

Enhanced concentration

A strong sense of teamwork
Rhythmic gymnastics is an excellent place for your children to make friends and build these essential life skills. The La Luna Rhythmic Gymnastics Academy also offers recreational and competitive camps to help your children learn the sport.
This fascinating sport is exhilarating for both participants and observers. However, at its core, the real benefit of the La Luna Rhythmic Gymnastics Academy is the sheer joy children experience as they jump, twirl, and perform routines.
Contact Hanif Ratansi at Compass Real Estate Today
Moving is a big task, and you shouldn't manage house hunting alone. Let me handle the intricate real estate details so you can focus on your plans. I believe in consistent communication, and I will hear from me as my search produces results.
Your real estate purchase decision is something I take very seriously. Your Kirkland home is where you will create memories that will last a lifetime. My job is to help you succeed in selecting the dream house you have always wanted.
My knowledge of the area is extremely valuable to those unfamiliar with Kirkland and the surrounding area. Showing you the city and houses for your consideration in your new community will be my pleasure.
The City of Kirkland is the perfect family-friendly spot for your next home; if you are considering moving to the Seattle region, let me show you all Kirkland has to offer. Let's get started on this exciting journey by
connecting now
.